Testimonials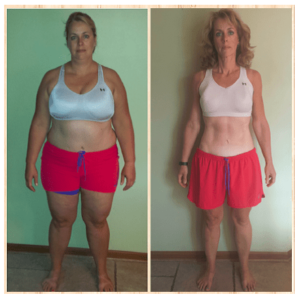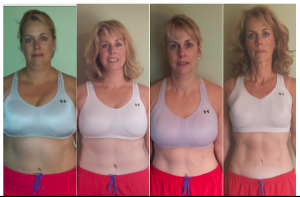 Kathie
New fad diet out, I've tried it. Latest celebrity endorsed diet book, I've read it. That's my story, the story of the professional dieter. The many diets- from protein shakes and energy bars to frozen food, Weight Watchers, South Beach and Nutrisystems, Ive tried them all. Was I a success? Yes, but the success was always small and short-lived. I lost 10 pounds but I'd eventually gain back twenty. All I really accomplished was to become more depressed and damaged my metabolism.
All my life I have been a very athletic person, but not even two hours of daily aerobic exercise could prevent me from steadily gaining weight: hormonal problems became apparent when I was a teenager, contraceptives, in-vitro fertilization and eventually two pregnancies followed by a hysterectomy threw off my fragile endocrine system completely.
I suffered from chronic debilitating migraines that interfered with my ability to drive my children to their activities, partake in social events and enjoy family time. In addition, the effects of two severe car accidents also contributed to a general sense of ill health. Furthermore, in spite of being a health care practitioner myself and knowing the detrimental effects beginning over weight can have, I could not keep from resorting to food as my main psychological comfort. It was a never ending cycle, I was upset about begin over weight so I ate hoping to feel better but I gained more wait and became further depressed.
Over the years I've read many articles on this miracle trainer, Angelo Sorrenti, and his "AS I AM program" These articles stuck out in the fact that Angelo not only helped people lose weight but he helped them with their medical aliments as well. So his clients came out overall much healthier then when they started the program. The article stated that Angelo would tailor a program to your needs. Also, the program would worked in weeks and would produce life long effects. Interesting, I thought but then I read of the cost of the individually tailored program. It was out of my budget. The articles deeply resonated with me and I just couldn't put them out of my mind When my weight had reached 245 pounds and I knew I had hit rock bottom. Nothing seemed to work. Out of desperation I reached out to Angelo. That's the real miracle. Angelo had been working on a less tailored diet that he could use to assist more people and people who lived long distances from him. He made it affordable and easy. After talking to Angelo on the phone it was his emphasis on repairing this regulatory mechanism that convinced me to embark on his manipulation program.
On top of hitting my all time high weight my doctor ran blood work, which revealed hormonal imbalances and a pre-diabetic state ⎯ a particularly scary diagnosis since my father had just developed diabetes. After our phone consultation Angelo had been able to create a precise portrait of me just by asking appropriate questions and gathering pertinent information. Angelo's weekly calls soon made this stranger ⎯ we never met in person ⎯ feel like a friend who helped me overcome my resistance to step on the hated scale every morning. Even though I had chosen November with all its almost irresistible food temptations to begin the program, thanks to Angelo's encouragement I managed to stick to the customized nutritional, easy home exercise, and supplement program.
The rewards followed quickly: not only did the exercise regime help me lose my limp stemming from one of my accident injuries, but I shed 65 pounds over the course of just five weeks ⎯ the best Christmas present ever! Not even on vacation did I break the rules. After eight weeks I had now lost 105 pounds and I'm back to the size I was in college and feel just as energetic as a student at age 48. The scale is no longer my enemy, and for the first time I'm happy to be photographed with my children, knowing they won't be ashamed of their mother. Seven months later I'm living a healthy thin life without the fear of gaining the weight back. I feel as if I gained ten year of youth and people comment on how much younger I look all the time. My joints no longer hurt, I have a ton more energy and no longer have the mood swings. My sugar levels are stable and I no longer feel like I'm on the sugar roller coaster.
Recently, my father under went two major life saving surgeries. Looking back on the way my life was headed I would have been on the same path if I did not change. I realize I could not have made those changes without Angelo's help. Angelo literally saved my life.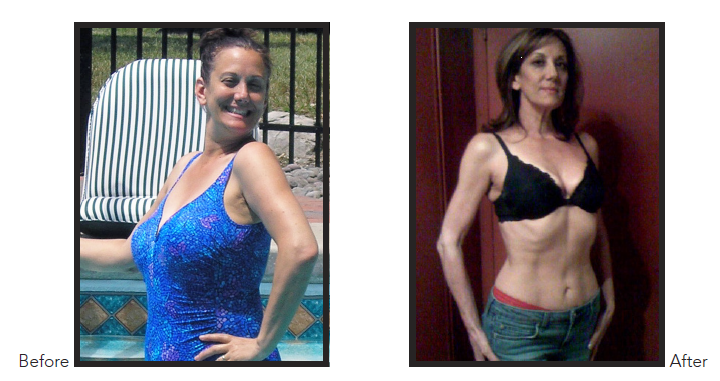 Isabel Summers, New York Based Publisher
Working with a trainer who is as passionate about a client's results as Angelo is very inspiring, encouraging and rare. Most trainers at gyms do their job adequately,but do not provide nutrition plans in conjunction with their training. Having a nutritionist and fitness trainer in one person who works with you on a daily basis is a huge benefit. I am certain that with Angelo's program I obtained results that I would not have been able to get with other programs. I had seen a nutritionist with Beth Israel Hospital, and I had trainers at fitness clubs, as well as tried diet books,acupuncture and Weight Watchers for three years.
After 5 weeks of the AS I AM program, I lost 25 pounds, 100 total cholesterol points, elevated my HDL 25 points,and was no longer in need of blood pressure medication. In less than one year I lost70 pounds. My metabolism is working. Most important of all is that I have adopted a healthy lifestyle. I make time for myself and I learned how to get up from my desk and take a break. I feel more alive than ever in my life. I absolutely could not have done this without Angelo.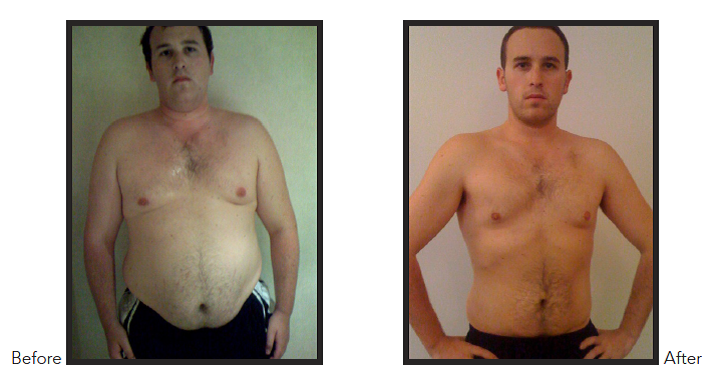 Ben Levine, New York Real Estate Developer
Angelo Sorrenti's Integral Manipulation and AS I AM Program changed my life.For the last 15 years, I had struggled with my weight, gaining more every year and"yoyo-ing" up and down to make matters worse. When I met Angelo, I had pretty much ran out of options – I was in poor health, constantly overtired, had trouble focusing and keeping my life organized.
Training with Angelo 5 days a week, following the Integral Manipulation (nutrition plan) and supplementation Angelo provided me with, I have been able to lose 90 pounds in under a year. I am now in the best cardiovascular shape of my life and I have dramatically changed my physique – most people I haven't seen in a few months don't even recognize me!
Without Angelo's guidance and support, I would not have been able to accomplish my goal of being a healthy young person – for that I will be forever grateful.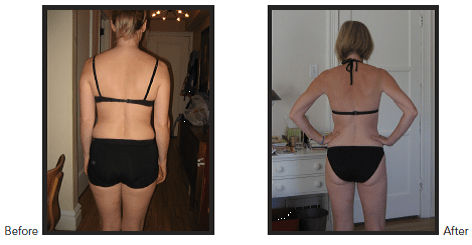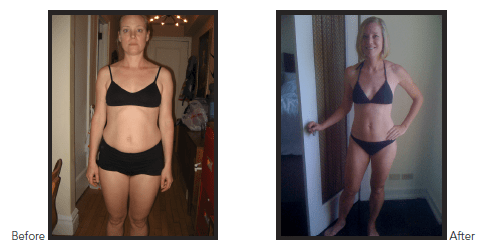 Zandy Hartig, Actress
Ever since I had given birth to my son, I had just felt off. Before I was pregnant, I used to be able to eat whatever I wanted and as long as I worked out, I was fine. But after my son was born, this was no longer the case. I felt sluggish, depressed and unattractive. I wasn't sleeping well and I had digestion problems. My body was signaling wildly to me that it needed a radical change. That's when I went to Angelo for a consultation. He asked me many questions about my past health issues. I told him that I had been Gestational Diabetic. Angelo said to me "You still have high blood sugar." I told him that he was wrong – my doctor had told me the Gestational Diabetes would disappear as soon as I gave birth. He replied, "It's not true. You still have high blood sugar. This is all about your blood sugar. We can fix this." When I went to get my blood work done, it turned out he was right on the money – my blood sugar was abnormally high. While I was following Angelo's Manipulation, I had this same experience over and over again. Angelo would make an absolute statement, I would doubt him, and then he would turn out to be one hundred percent right. I followed the program he crafted specifically for me, and after five weeks, I lost 25 pounds and am fitting into clothes I haven't been able to wear since long before I was pregnant. Most importantly, I feel better than I can ever remember feeling. My metabolism is working like an athlete's. I have amazing amounts of energy. My digestion and sleep have vastly improved. I feel like I can now be a happier, healthier more energetic person, not just for me, but for my son and my husband too. The results are unbelievable. I am beyond grateful to have found Angelo's wisdom, guidance and support.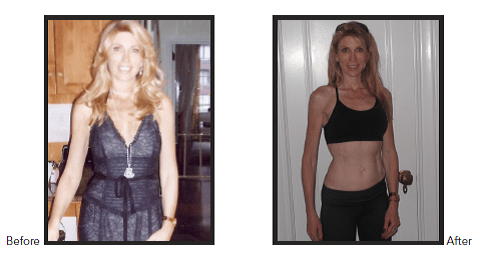 Alyse Ruth, Interior Designer
At first I was skeptical about Angelo Sorrenti's Integral Manipulation fitness and nutrition program. My body is proof that this program is the best I have ever tried! After having children my body was always a little off and I was overweight. There was nothing I could do about it, I just wouldn't lose weight. After only five week with the AS I AM program, my body looks like it never did before. I am shocked with the amount of muscle and definition that I have. I would say that this is a miracle. I still don't believe it!
The program supports a healthy way of living that is sustainable. This is not a quick fix diet it is a way of life that can be maintained if you follow the program. I have been off the program for over a month and my weight is perfect, it does not move a bit. I have more energy, toned muscles and weigh less then when I was in college. Angelo has an extraordinary ability to use his own body and mind combined with his expertise to encourage and motivate you to achieve the ultimate physical result, both internally and externally. It is truly amazing. I would recommend Angelo's
custom tailored program to anyone that is committed to getting and staying in the best shape of their life.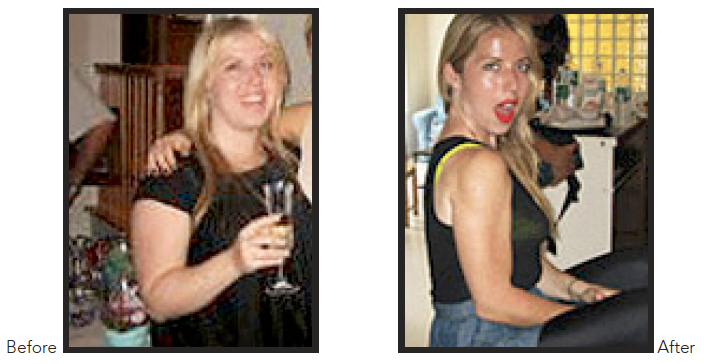 Heather Catania, NY Based Photo Producer
Last summer, Heather Catania was about to hit rock bottom. Overweight, overtired and generally unhealthy from a shoot schedule that kept her traveling between New York, LA, and Europe, the NY Based photo producer consulted a top endocrinologist, who diagnosed her with Poly Cystic Ovarian Syndrome and the early onset of Type II Diabetes. Soon after, she found herself worse off than ever. "I was fainting and vomiting," the 26 year old says of her reaction to the insulin-regulating drug Glucophage. "My doctor said I have to lose ten percent of my body fat. I had a trainer, I was at the gym every day, but I was craving carbs and had no willpower."
Having already consulted the best doctors and nutritionists in town, Heather was desperate. Then an answer came in the strangest way. "My astrologer, Bill Attride, asked me how my health was and I said, 'Horrible.' That's when he told me about Angelo Sorrenti," recalls Heather. Within a week, Heather tracked down the Italian personal trainer, who, after a consultation and blood-work analysis, created a customized diet for her. They began a program that included three to five session at the gym every week.
Two months later, Heather was off her meds entirely and had lost 60 lbs. A year later and 80 pounds thinner; she is in the best shape of her life. "It's a lifestyle change for sure," agrees Heather, who remains dedicated to Angelo. "He is my life coach," she says. "He is there for me on every level."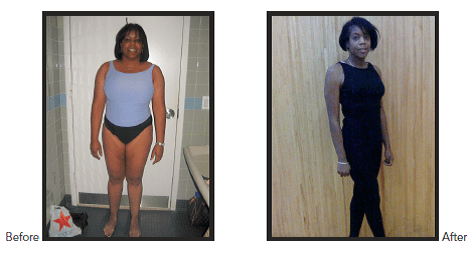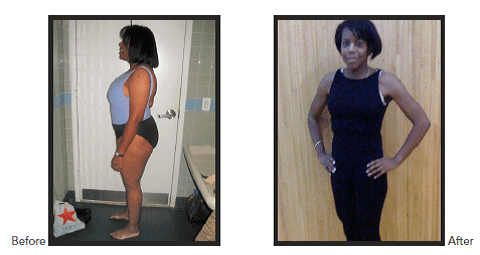 Guiaine C. Jean-Pierre, V. P. Wealth Management Smith Barney NY
Life is a series of journeys that usually bring us to a place that we never expected. Here is my journey with Angelo:
I remember waking up months ago and wondering what had happened to my body and health. I have always been an athlete since 4th grade being the right wing on the field hockey team which is the position I played through college. But I was feeling that this alien had invaded my body and I did not recognize the person that I had become. I read this article in the NY Post magazine about this trainer who changed people's lives. Being the jaded New Yorker that I am and working on Wall Street, I really thought what great hype, but just that, hype. However something kept nagging me and I couldn't put down the article; so on Monday I called him and scheduled an appointment. Still, being jaded, I listened contentedly and thought it couldn't hurt; I can only get better. Now the real fun began (a secret joke for all those who have seen our food diaries and running program), we began to workout and I rediscovered what it felt like to live again. Angelo pushed me and challenged me and could read me like a book if I cheated one little bit. He has this keen ability to look at your body and say you ate this or did not do that; like a guardian angel or something else depending how I felt. The biggest change in my psyche came when I saw him run the marathon and complete it when injured. I felt if he could do it then I can, with his help, change my health and I did. I shed a total of 100 lbs and look better than I did when I left college. People like to focus on the weight and look but during this time my brother died. Life really is a gift and so is your health. With Angelo's help and focus, I went through one of the worst periods of my life. I don't know what would have happened to me without the manipulation. I now am the athlete that I used to be and enjoy challenging my body. I have made peace with it and as they say that is priceless. To anyone who has the privilege to work with Angelo Sorrenti it will be a journey that they will never forget and your destination will be a far better place than you thought.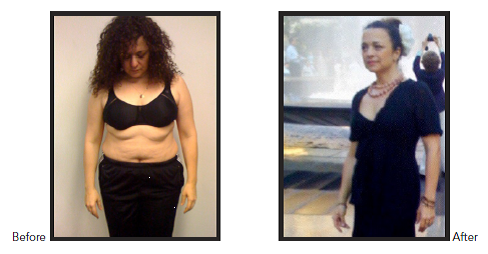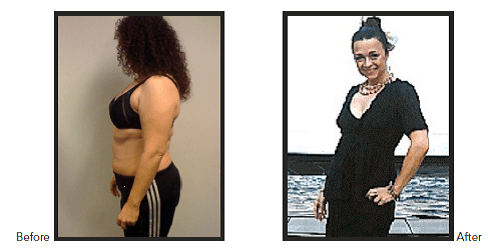 Luann Clapps, Makeup Artist
My name is LuAnn Claps and I am a professional Makeup Artist. I've worked primarily on feature films for most of my career, generally putting in 12-14 hour days 5-6 days a week. Most times on locations away from home, under every condition you can possibly imagine… Good and bad, exciting and mundane. Always exhausting. I've lived in NYC for almost 20 years.
I met Angelo Sorrenti in November 2009 after being referred to him by my friend and astrologer Bill Attride. I had spent the better part of that year beginning to lay the groundwork for re-creating my life. Losing weight and getting fit & healthy was a top priority. I had already been going to a nutritionist and then a medical weight loss specialist. I weighed 217 lbs at my heaviest (which was ironically a 5 lb weight GAIN after my first month with the nutritionist) I was 47 years old and 5'6". I began to lose a few pounds on the nutritionists plan eventually but it was very slow & because it was taking so long it was hard to maintain motivation and focus. A physician then referred me to a weight loss specialist and it was there that I was given prescriptions for various weight-loss drugs including a low dose Phentermine. I started to drop weight faster, but still wasn't seeing the changes I needed to stay motivated and disciplined in achieving my goals. Both the nutritionist and the medical doctor advised me on my diet, but they were very basic, not working! I could sort of eat everything I had always eaten, but in smaller portions, and exercise was suggested, but not the correct one and not motivating. I then went through a bit of a guinea pig stage with the medical doctor. While Phentermine, alone works ok for weight- loss, it works much better in combination with other drugs. First we tried a med for seizures (which I don't suffer from, thankfully) that had the side effect of weight loss, but that gave me psychotic dreams and then we tried one for migraine headaches that GAVE ME headaches…. We ended up combining a diabetic med (again, I wasn't diabetic- although I was probably heading there) with the Phentermine around about the time I landed in Bill's office…. I shared with him that I was a little uncomfortable taking drugs for ailments I wasn't suffering from and that I didn't think the results were worth the risk of all the possible side effects. That's when he told me about Angelo and his wife Isabel's amazing success on his program.
I met with Angelo a few weeks later, after I finished work on a film and he went over his program with me in great detail. He left no stone unturned regarding his unique approach to attaining weight loss and (ultimately) perfect health and metabolic performance. I have to say I was very interested. Up until that point, I think I'd read every book, gone to every type of specialist (more than the 2 I've written about already) and considered myself extremely knowledgeable about the choices that were out there for me regarding how to achieve my goals before meeting
Angelo.
Well, was I wrong. In almost every way. The only thing I really knew deep inside of me was that in order to get fit and healthy a radical change needed to take place in how I lived my life. I just wasn't sure what that change consisted of exactly …. What my personal perfect cocktail contained.
Angelo knew. He figured it all out for me – and yes it was QUITE radical. First of all – I hadn't eaten red meat in 20 years and poultry was never a part of my diet. After developing a bird phobia at a very young age, I absolutely refused to eat chicken or turkey and nothing my mother tried could make me change my mind. It was an epic phobia that I assumed would be with me for the rest of my life. . . Now, I'm eating poultry and red meat! It took a big SHIFT in thinking, but I got there. Angelo insisted… and when he insists, (take my advice) – don't fight him. He's right. Just accept it and it will be so much easier for you. He's done all the intellectual work – you just have to commit to doing the program. Commit to changing all of the habits that got you into whatever your personal predicament is – being diligent and focused are qualities that every successful person has and working with Angelo has brought these qualities and more out in me like never before.
It's an intense and amazing journey you embark upon here. I'm not sure if there is anything you can do to prepare for it. You just have to make the decision to change EVERYTHING you did before and commit to putting all your trust in Angelo and the As I Am program. He doesn't just give you a "diet". It's a personalized meal & supplement plan tailored on your blood tests, to suit your specific needs. Then you get in the gym with him and your body starts to respond almost immediately to his workouts. He's got a kind of 6th sense when it comes to knowing exactly what you can handle and how far to push you. In the beginning it felt like I would never be able to run as much as he wanted me to, or lift the weights he set for me…. But I did and I do and I can!
My personal history w/ physical fitness is varied and unfocused. I was mostly in dance school from childhood until my career in Makeup started to take off 18 years ago. I was fit, but always a little overweight. Once I stopped dancing and started working – the weight just packed on. Pound by pound. There is food everywhere on film sets and photo shoots. I had no idea how to control my weight gain, and frankly coming from a family of overweight people, I began to accept it as my lot in life. I was miserably unhappy and I knew I had to try to change the way I was living and see if I could fix ME!
So, it was the mental shift that had to come first. Everything else followed in it's wake. It really is Mind, Body and Spirit. All three elements are in play here and Angelo operates equally on them. He's a teacher, trainer, confidante, harsh critic and loyal friend to me. I'm excited to continue playing this game with him and seeing where this all takes me. The possibilities are endless! I feel and look better now (at 48) than I have in 20 years. I look a lot younger than my age and I actually feel it! My skin is clear and glowing, my energy level is great and I never knew my waist could ever be this tiny! I'm not finished losing weight yet, either. I weighed 215 lbs when I started the manipulation. I now weigh 150. I have lost 65 POUNDS! I have been away working on location for a couple of months (for the first time in years I haven't gained weight on a film!!!) and plan to get back on the program with Angelo as soon as I get home to lose the remaining 40 lbs, so I can lock in my metabolic change and be on track to NEVER having a weight problem again for the rest of my life. That worry is OVER! Can you imagine that? Now I can. Mille grazie Angelo.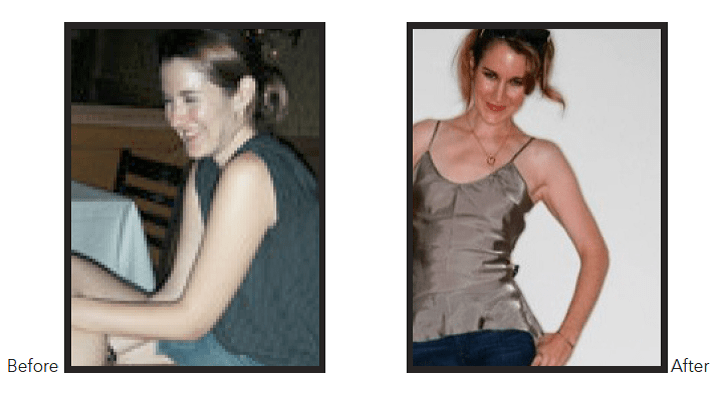 Kusum Lynn, NY Based Fashion Stylist
"He has scales for eyes," Kusum Lynn, a stylist and former fashion director, referring to the time Angelo spotted her at the gym and uttered, "You've gained a pound." Kusum sought Angelo's help when persistent back problems were troubling her. "He was like, "You're overweight. Part of what will be good for the back is to lighten the load that it carries daily." Busy travel schedules kept Kusum and Angelo from training together initially, so she embarked on the diet without working out and within two-and-a-half months went from 147 to 112 pounds. "We started exercising when I hit the very low weight. I did a little cardio then we'd do core training, weights, etc. The concept being: Get below your weight and then start on a maintenance diet and build muscle." Kusum's program was shocking for another reason: Angelo insisted the life long vegetarian start eating meat. The 32 year old tucked into chicken and roast beef, and, at 5'8, now weighs 124 lbs. "It changed my attitude and how I approach food in my daily life," Kusum says of her program. "When I came off the first stage of the program, I was on a crazy, raring-to-go tear about how great I felt. I was so amped about everything. It was a whole new world," she adds.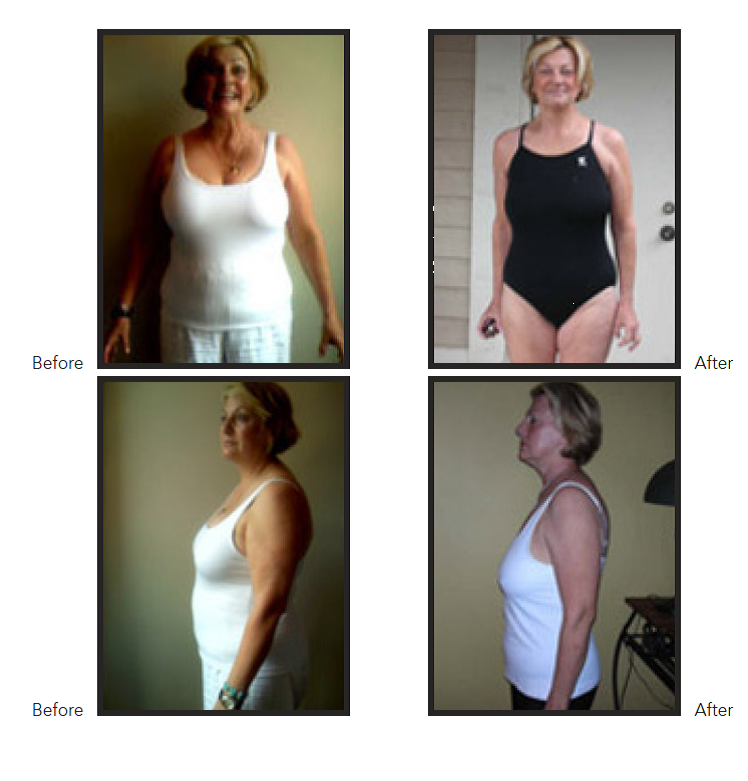 Ellen Bell, Indiana Based Physician
An aggressive, accurate, acumen, assertive, adaptive, advocacy, authentic, awesome, analytical, advanced

N new, innovative,

G generous, good, great, genuine, guided,

E energetic, effaceable, efficient, excellent, effective, expert

L lovable, likable,

O outstanding, original, organic

S super, slimming, strategic, strengthening, shocking, studied, severe, strenuous, strict,

O ominous, outstanding

R rigorous, rough, rhythmic, recreative,

R right, relevant, ripped, renewed, restorative, recovered

E exercising, exquisite, educated,

N noble,

T tough, tender, trick, tricky, tremendous, tested, tasty, taught, trusted,tempered,

I individual, intense, intuitive, intelligent, integrity, integrative
Counseled, studied, prepared, knowledgeable, prescriptive, progressive, programmed. AS I AM changed my life and my health. There is no other program as strong, efficient, prescribed and effective as this individualized personal manipulation. The wisdom and guided expertise provided by Angelo and his manipulation resets one's brain and body chemistry…to restore health, and vitality and mobility. After 10 weeks on AS I AM…I am 45 pounds lighter, off all medications and restored to healthy blood pressure, cholesterol, blood sugars and energy. I am free of all joint and musculoskeletal pain and painkillers. I look 10 years younger, am 4 sizes smaller and enjoy renewed confidence and appearance. I have completed 2/3 of my program and am currently on maintenance until the first of the year when I will resume the manipulation until I reach my goal. Angelo is personal and available. He answers problems and questions with expertise and direction. His kindness and passion for his clients motivates his clients and makes it easy to trust and rely on his knowledge and guidance. His workouts are rigorous and tough, yet his kindness and personal attention inspire motivation and achievement of new levels of performance. It is with the highest respect and results, as well as my great pleasure and honor to speak on behalf of this man's unique program and expertise.
AS I AM is perhaps the single best investment I have ever made…. returns yield renewed energy, restored health, wonderful shape and figure, and best of all…. a commitment to a totally new way of living and nourishing my body and soul. Thank you Angelo for your inspiration, expertise, analysis, guidance and vision directing me to become the very best I can be.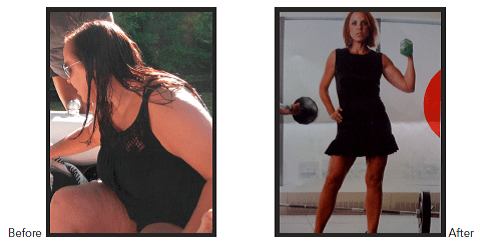 Jennifer Ramey, Model Manager
In my journey with Angelo Sorrenti the last few months, I have learned many things about myself that years of therapy and medication did not even scratch the surface. My weight gain was I believe now years and years of bad decisions stemming from bad self esteem. This includes but is not limited to teen pregnancy and giving a child up for adoption. That was one of the most difficult things I have ever had to go through and do not think I had ever really recovered. I gained almost 90 lbs during that time and never ever really lost that weight physically or emotionally. As the years went on I had let myself be used as a vessel for others figuratively and literally for years. I treated myself as a victim. It is the thing that made me successful and also the thing that made me much older and unhealthy before my time. I know you think I am a hard nut but really I thought I was protecting myself. I thought the only way to make it through and the only way I could be successful and have people around was to be a people pleaser with an edge of course. My career and success with what I do was a double edged sword. One side fed my insecurity and the other side was making me empty. It was much easier to deal with everyone else's issues and not deal with my own. I was your text book emotional and stress eater. This past fall at 47 I topped out at 240. In this last few months with the unyielding help of Angelo Sorrenti
I have stopped doing that and for the first time in my life I chose myself and guess what to my surprise life does goes on and the sky did not fall. He held a mirror up to me and showed me who I really was and what I was doing to myself. I was convinced that if I stopped do everything for everyone else that it would all just fall apart. The ASIAM program and this person has saved my life literally. After the program I lost 130 lbs and am now 110 pounds. I had really bad skin and a huge loss of hair when I was overweight now I have great skin and my hair has grown back thicker than has ever been. Before the ASIAM program I isolated myself, had social anxiety and was completely self-conscience. Now I can go out with friends and feel like a normal person. I enjoy my friends and going out and for the first time in a very long time feel great about participating in my life. I have had a complete renewal of mind, body and spirit that I thought was going to be impossible until I met Angelo.
I was also diagnosed with breast cancer and I believe it was the result of years of obesity and super high estrogen levels. Before I started the program I had 5 breast masses. My doctor asked me to have needle biopsies. Angelo asked me to wait and start the program After doing the ASIAM program the masses have shrunk 90% I had only 1 left . Angelo is now working on a nutritional program for me that is meant to help me with that as well along with traditional cancer treatments. I am not sure where this is all going but I know in my heart of hearts that without my current health state body and soul it would have been much worse. I am forever grateful for Angelo and all his knowledge and passion.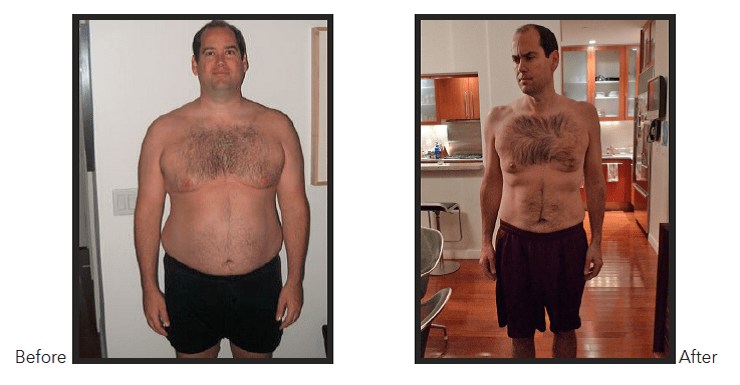 Scott Resnick, NY Based Real Estate Developer
Angelo Sorrenti changed my life. He is the finest trainer and nutritionist and motivator that I have ever met, but that says very little about who he is. Angelo has the unique ability to help people achieve what should be their most important goal… improved health and fitness. This affects one's overall well being and helps bring about positive mental and psychological balance as well. I was a healthy and fit younger person but by my early-mid 20's I was overweight and in the midst of what became a 2 decade long battle with ill health. I didn't have any symptoms but a chronic condition of being on average 50 pounds overweight, with eating and lifestyle patterns to match, that was a prescription for disaster. I lost some or all of the weight a few times but never maintained the health or balance and that became my greatest failure. When my path finally crossed with Angelo, less than half a year ago, I was ready. As a husband and father, I wanted to be healthy for my family and myself. His techniques and ability to educate those ho work with him is incredible. That I've lost 80 pounds and find myself in what I feel is better shape than I was in my late teens is only part of the story. I have not yet achieved my goal, as there is more physical work to be done. But the deeper work that is being done is the truer sense of self that Angelo has taught me to seek and achieve. This is a health and fitness issue but also works toward defining me as a person. I have a better life and Angelo has helped me to achieve that goal.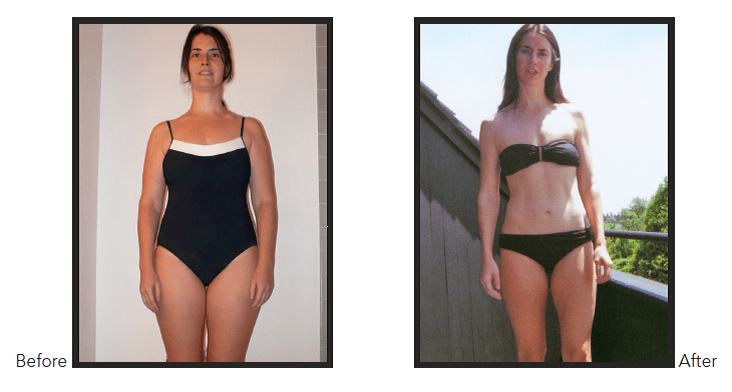 Clara Markowitz, NYC Based Film & TV Producer
After working with Angelo Sorrenti, I am in better shape that when I was a 3-sport athlete in high school over twenty years ago. Now at 36, I am happy to say I can run four miles without a problem, and finally have defined bicep muscles for the first time in my life. By doing the Integral Manipulation plan that Angelo custom designed for me and working out with Angelo 3 times a week, I was able to lose over 25 pounds over 5 weeks. It was quite extraordinary to watch the pounds slip off each week. I attribute the success of Angelo's program not only to his understanding of nutrition and how to achieve rapid weight loss, but also to his dedication to his clients. He truly wants success for each one of them, and pushes them to stay on the program, to keep working out hard, and to be the best they can be. Angelo inspires me to strive to always be the healthy and fit person that I have become after doing his program.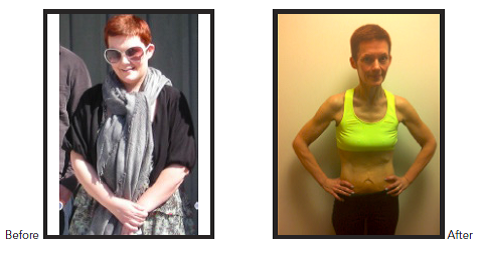 Nina Mercer, VP Global Visual Merchandising, ESTEE LAUDER
I have been struggling with my weight my whole life and have always yo-yo'd up and down fairly significantly. For the last two years, I was quite stressed and had steadily been gaining weight -despite steadily upping my cardio schedule. No matter what I ate or how much I exercised, I could not get below a certain weight. Was my age starting to work against me? I felt defeated and gave up my daily exercise. I was tired of working so hard and getting nowhere. Nothing that had worked to lose weight in the past was working. I soon broke my foot and moved even less.
My husband had been suggesting for years that I try to find a trainer as he saw me struggle and continuously exercise. I was not really interested and kept reading books about different diets and training methods. Then I read an article about Angelo Sorrenti and I thought that his ASIAM program was compelling and his clients' results certainly were impressive. Maybe I could stop the up and down once and for all. I sent him an email about my situation and we set up a meeting. After speaking with Angelo, learning about his program, seeing his passion, I knew I wanted to start working with him right away.
I was very unhealthy my hormones were off, I was very emotional and stressed. I had reached a weigh of 210 pounds and was a mess. In the past 20 years I tried every diet plan out there with massive amounts of exercise, nothing worked, I had never been able to lose it. NINA MERCER (continued)I figured it was partially due to my age and that my metabolism would just not budge. I was clearly wrong. I had not slept well in years and had not eaten meat in about 20 years. Both of these changed immediately on the ASIAM program and I started feeling better immediately.
Angelo's very precise ASIAM program works. He studies your blood work to create a personalized diet and directs an exercise regime that targets all of your problems. After only 3 moths on his Integral Manipulation I'm now 110 lb I have lost a total of a 100 pounds! I can now see muscles that I could never see before all over my body. I feel very healthy and focus. I am looking forward to continue working with Angelo and am thrilled with how far we have come. It is unbelievable.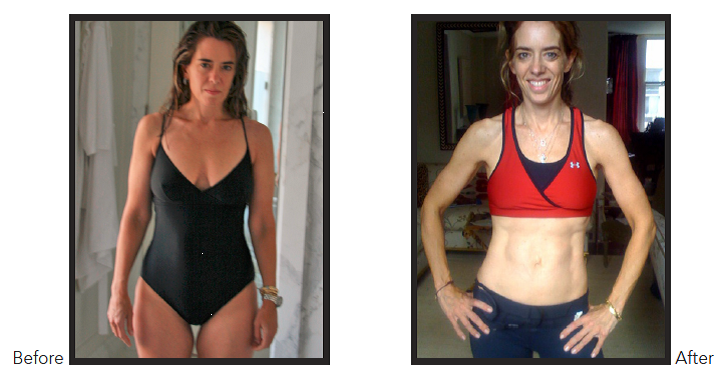 Holly Peterson, NY Based Writer
The amazing thing I have learned about Angelo is that everything he says becomes true. I am a journalist and was very skeptical about the confidence with which he said to me when we first met, "You will lose 20 pounds in 6 weeks no problem. You won't be hungry. You will keep it off." I told him, at 5 foot 4 and 129 pounds, that I just wanted to get to 124. That was a great weight for me after 3 kids. He shook his head. "You need to be 109. We are going to strip all the fat off, in the final week your cellulite is going to melt off totally." I honestly didn't believe him. I hadn't been 109 since eighth grade. Now I'm 43 years old and, sure enough, after 6 weeks, I weighed 109. Five weeks later, I am off the diet but on his maintenance program and I am vacillating between 110 and 111 and very happy to be doing so. I can't believe how I look and how natural I look at this weight. I feel much better, my work outs are so much more energetic. I run faster. I do push ups easier. I surf better.
I am wearing size 25 jeans or size 2 in any other clothes. One of his other clients said she was chubby and now she basically looks like Madonna. I won't go that far, but my arms are very cut, my stomach is flat and rock hard. My legs and bottom are just much thinner and tighter than I ever remember them being. I am looking Madonnaesque right now. Angelo pushed me hard, but it wasn't impossible. He is an incredibly inspiring person because he has an encyclopedic knowledge of muscles and nutrients so he can answer any question I throw at him. I work hard, live in a big city, have three young children, and I managed to eat his very strict diet 6 times a day… salmon, grapefruit, chicken, sweet potatoes. I never felt starving, but I'm never going to say it was easy. With all the stresses that we have in life, our health is really just the single most important thing we have. I feel I have become much stronger and more healthy in the past few months. I plan on working out with Angelo and consulting him on my nutrition forever… if he'll have me.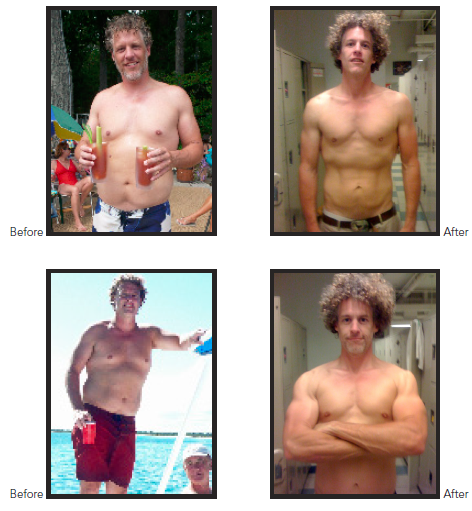 Charles P. Fulford III, Founder, LINE Multimedia
I worked with Angelo over the past 3 months in an effort to get healthy, lose weight and improve my performance in an Olympic distance triathlon. After following Angelo's intense training and nutrition program, the AS I AM program, I was able to surpass my goals of dropping 45 lbs and shaving 6 minutes off my minute mile run time. Angelo pushed me to become stronger, leaner, and more fit (both mentally and physically) than I had been ever before."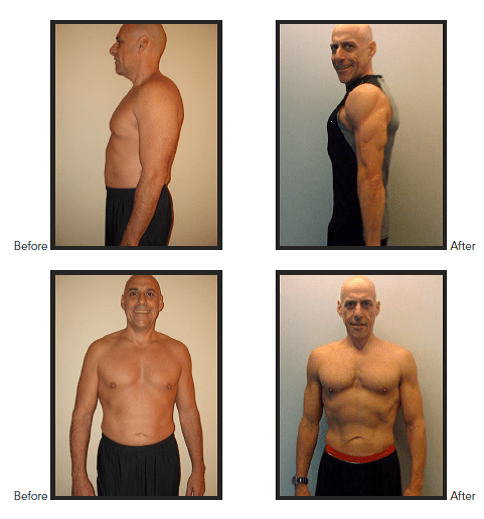 Carl Fineman, NY Based Children's Counselor
I was always very fit. I was a runner and played basketball my whole life. But lately I couldn't keep my weight down anymore and I went up to 210 pounds. I am 65 years old and I had read about Angelo and was interested in how his program regulated brain chemistry. I have been on the program for 5 weeks and lost 60 pounds, building an incredible muscle structure that I never had even in my youth. The Integral Manipulation is extraordinary, I feel better than ever.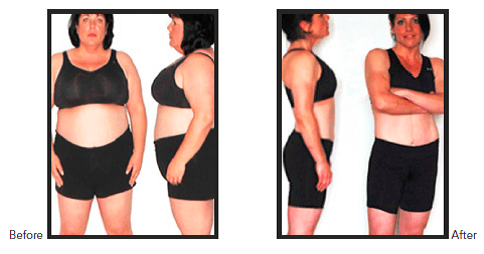 LIZ PAUL-PETRILAK, Gemologist
I had just turned 40 yrs old and like many women began reflecting on my life. I had given birth to my daughter 6 yrs earlier and like most moms I put everyone else's needs before mine. I was very unhealthy and had Hormone unbalances and was border line diabetic. I would crash during the day and was always tired. I had very high cholesterol and my doctor wanted to put me on medications. Throughout my lifetime my weight had fluctuated depending on where I was emotionally since I am an emotional eater. The thought of dropping dead because I didn't take care of myself was haunting me. This certainly wasn't the future I wanted for myself or my little girl. Therefore finding Angelo was a life altering moment for me and thankfully my life will now be forever changed.
Within 3 months of following his program, I went from a size 18 to a size 2. My high cholesterol is gone, my in the blood sugar is now normal, I am aware of what a proper portion size is as well as what it takes to maintain a healthy body. I now realize how living a healthy lifestyle with a balanced nutrition can give you a quality of life I did not know existed until now. I can honestly say that at 41 years of age I am reborn and feel unstoppable in my goals and dreams for the future. I also feel like I am a good role model for my daughter and not just in the physical sense but emotionally and spiritually as well. This is a priceless gift that Angelo has given me and one that I will treasure for the rest of my life.
Being one of Angelo's clients is an amazing experience. He treats everyone individually according to his or her physical and emotional needs. His knowledge and understanding of how the human body functions is beyond impressive. He takes your health very seriously and expects you to do so as well. After all…the time and energy he puts into you and creating your program go above and beyond what anyone else can do for you. If you choose not to adhere to his guidelines, not only are you missing out on achieving the healthiest body you ever had but you are also wasting his extreme talent and dedication to you. Another big bonus to the ASIAM program is the supplements which are created with the purest and most efficient ingredients. You can be assured that what you are putting into your body has been personally approved by Angelo himself. He has put as much devotion and care into creating his supplement line as in all the other things he does. Since Angelo has structured your program he will also be able to guide you on your supplement needs as your body continues to change due to the natural aging process. I do not know of any other person who not only cares about you while on his program but is also genuinely concerned about your health even after you have completed your weight loss regimen. Angelo's goal for you is not just to loose weight: it is primarily to create for you a new understanding about how your body works and then giving you the tools to keep it functioning at an optimum health level for the rest of your life.
In conclusion, I will tell you that I truly believe that Angelo Sorrenti and his ASIAM program will revolutionize the healthcare/weight loss industry. The results achieved on ASIAM cannot be compared to anything else because there is no other program in its league. Angelo's knowledge of the human body, how it functions and what is necessary to properly maintain it are what make ASIAM unlike anything you will ever experience. If you are someone who is serious about achieving and maintaining optimum health for the rest of your life than I can assure you this is the path to your success.